Welcome to our Continuing Professional Development catalogue, below you will find all of the CPD courses we currently have for you to enrol on.
To access a course, simply click Access Now and fill in some basic details. Once your enrolment is complete, you will receive an email with instructions on accessing your account on our the NYA Academy Online Learning Platform where you will find any courses you've signed up for under 'My Learning'.
Please be aware that we are only able to process enrolment requests during working hours.
If you have already completed your enrolment, you can access the Academy directly here:
Our CPD Catalogue
Developing Literacy with young people
This course aims to develop critical skills, in order to sift and rate the credibility of information
Developing Numeracy with young people
This course aims to develop numeracy skills to support economic literacy and financial independence in young people
Basic introduction to Safeguarding for Volunteer Youth Workers
This course is an introduction to safeguarding, specifically aimed at volunteers or learners whom have just started their journey into youth work.
Framework for working with young people in governance
The Governance toolkit is designed for organisations who wish to work alongside young people in developing governance/leadership roles.
Life Skills
Through this unit, you will learn about how you can deliver Life Skills in a fun and experiential way, whilst also understanding the importance of how these skills are transferable for everyday life.
Safeguarding in a Youth Work Setting
This course is a refresher course for those who currently work/volunteer as a youth worker. The course provides a specific focus on young people and safeguarding.
Speak Out
This digital toolkit is designed to be used with young people aged 11+ to stimulate discussion, thought and reflection around key themes such as identity, belonging, diversity and community.
Supporting Young People who are Not in Employment, Education or Training
This course is a self-training/e-learning module. It is suitable for those working across the youth sector and youth workers who wish to learn more about working with young people who are not in employment, education, or training.
Young People's Transition to Independence
In this module we will look at the skills needed to support and collaborate with young people on their journey through their transition to independence.
Youth Work in Digital Spaces and Places
This unit/module can help you to continue to do great youth work in the online space. A great workshop led by an engaged youth worker can create change, bring a group together and lead to innovation no matter the format.
An Intro to Risk Assessment for the Youth Sector
In this module we will look at the skills needed to properly conduct risk assessments in the youth sector
Risk Assessment worked example: Community Action Project
This short worked example will walk through the completed risk assessment for a Community Action Project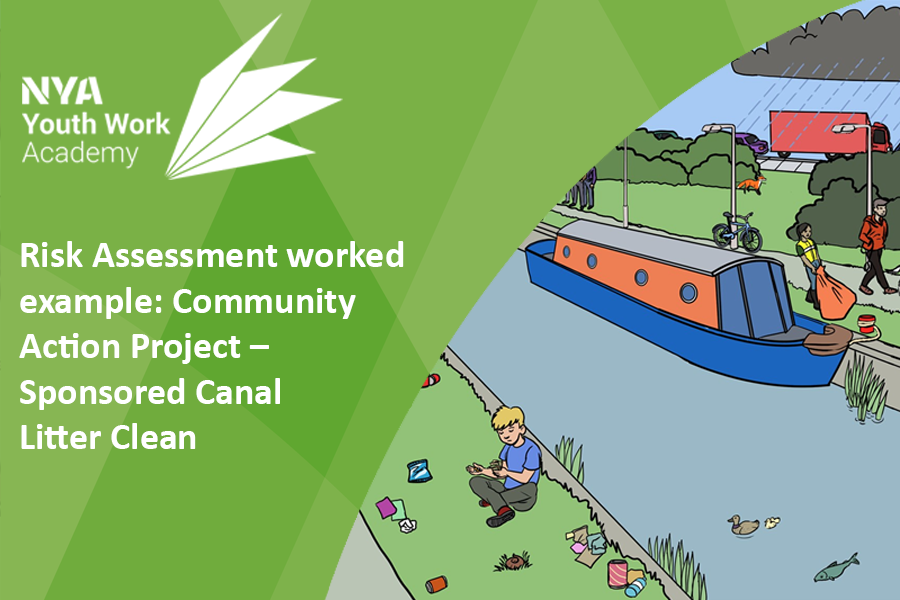 Coming Soon!
We have more courses coming soon on topics such as Managing budgets within youth work, and Detached / Outreach youth work, come back soon!